Volunteer for the 2021 Amplify Decatur Music Festival!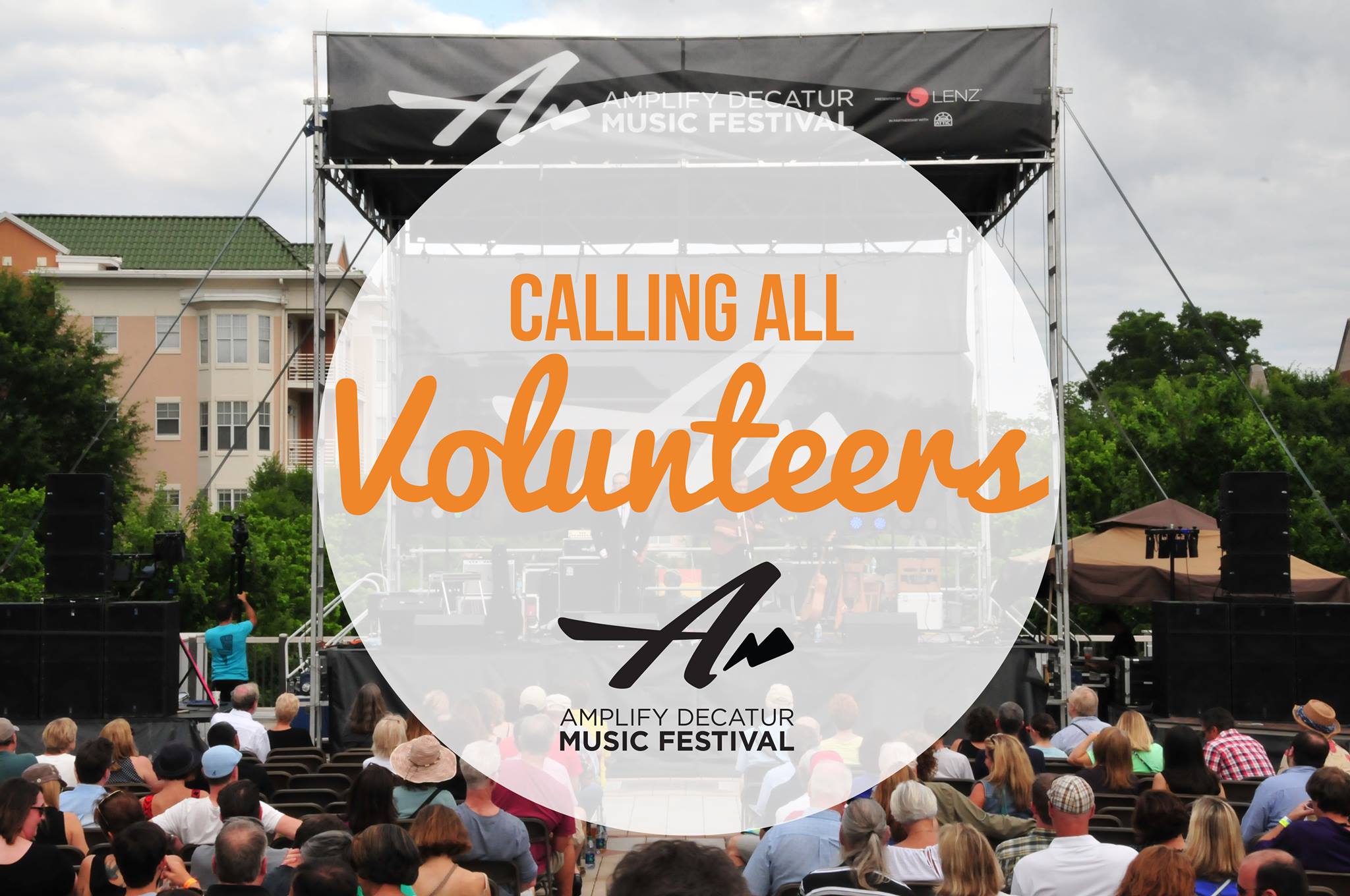 Amplify Decatur needs YOUR help! We are currently recruiting volunteers for the annual Amplify Decatur Music Festival on Friday, October 1, and Saturday, October 2, 2021. The festival will be bigger, and better than ever this year with performances by Indigo Girls, John Paul White, Rodney Crowell, Blind Boys of Alabama, The Cactus Blossoms Duo, and Michelle Malone.
During the past three years of the outdoor festival, Amplify has been lucky enough to see the most dedicated, helpful, and passionate group of volunteers EVER, but we need more help!
This year, we've partnered with the city of Decatur to work through their volunteering sign-up system. On there you can choose what kind of volunteering role you'd like to fill. Head over to Volunteer! Decatur and follow the prompts to sign up for an account if you don't already have one (instructions below). There you can find our event and sign up!
Fulfilling just one shift on either Friday or Saturday gets you an all-day General Admission pass to the Saturday festival free of charge! You can't beat that!
Amplify My Community and the Amplify Decatur Music Festival are committed to ensuring a safe environment for our artists, attendees, volunteers, and vendors. To do so, we are requiring all volunteers to be vaccinated. 
We are also taking the following steps to make sure the event is as safe as possible for those working and attending:
Friday, October 1 and Saturday, October 2:
Reduced capacity to 1,999 attendees (60% of capacity)
Masks required for all patrons
Requiring all onsite vendors and volunteers to be vaccinated
Saturday, October 2 (in addition to above):
Requiring all attendees (all ages) to provide on-site proof of vaccination or a negative COVID test within 48 hours of the event.
Partnering with Viral Solutions, who will offer on-site testing at a reduced charge to ticket holders who do not meet the above requirements.
Read our full statement here: https://www.amplifydecatur.org/covid-19/
Did we mention you'll also be giving back to the community? The Amplify Decatur Music Festival directs ALL proceeds to Decatur Cooperative Ministry,which helps alleviate homelessness and poverty right here in DeKalb County. So you can give yourself an even bigger pat on the back!
So, if you'd like to volunteer, sign up here! Hurry–before all the good spots are gone!
And thank you–we CANNOT do it without you!
-The Amplify Decatur Music Festival Team
---
Here's how to apply to volunteer:
1. Go to Volunteer! Decatur: https://www.decaturga.com/cd/page/volunteer-decatur
2. Click the links to either sign in (if you already have an account) or create an account to volunteer: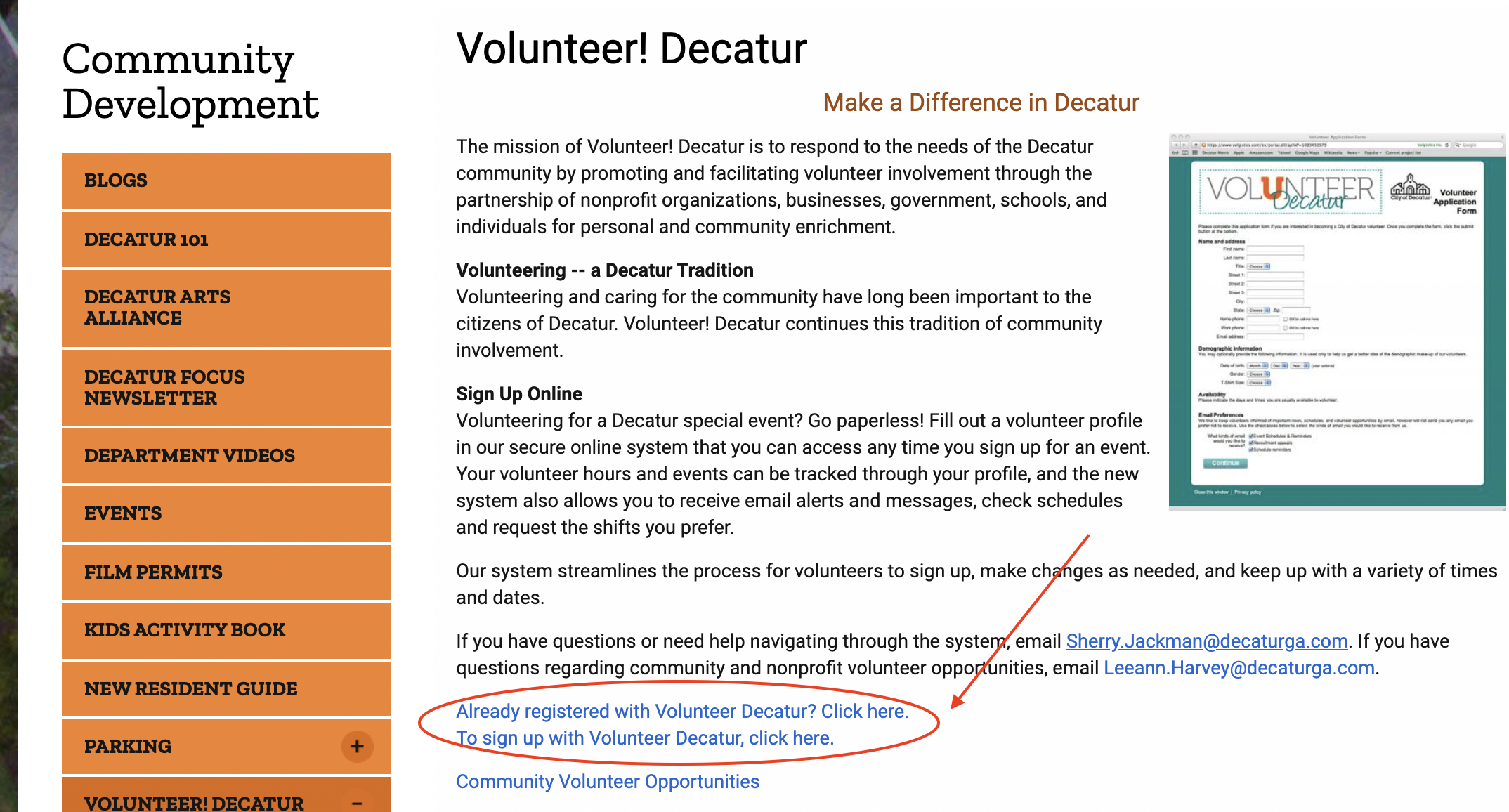 3. If you don't yet have a Volunteer! Decatur account, you'll fill out a quick application: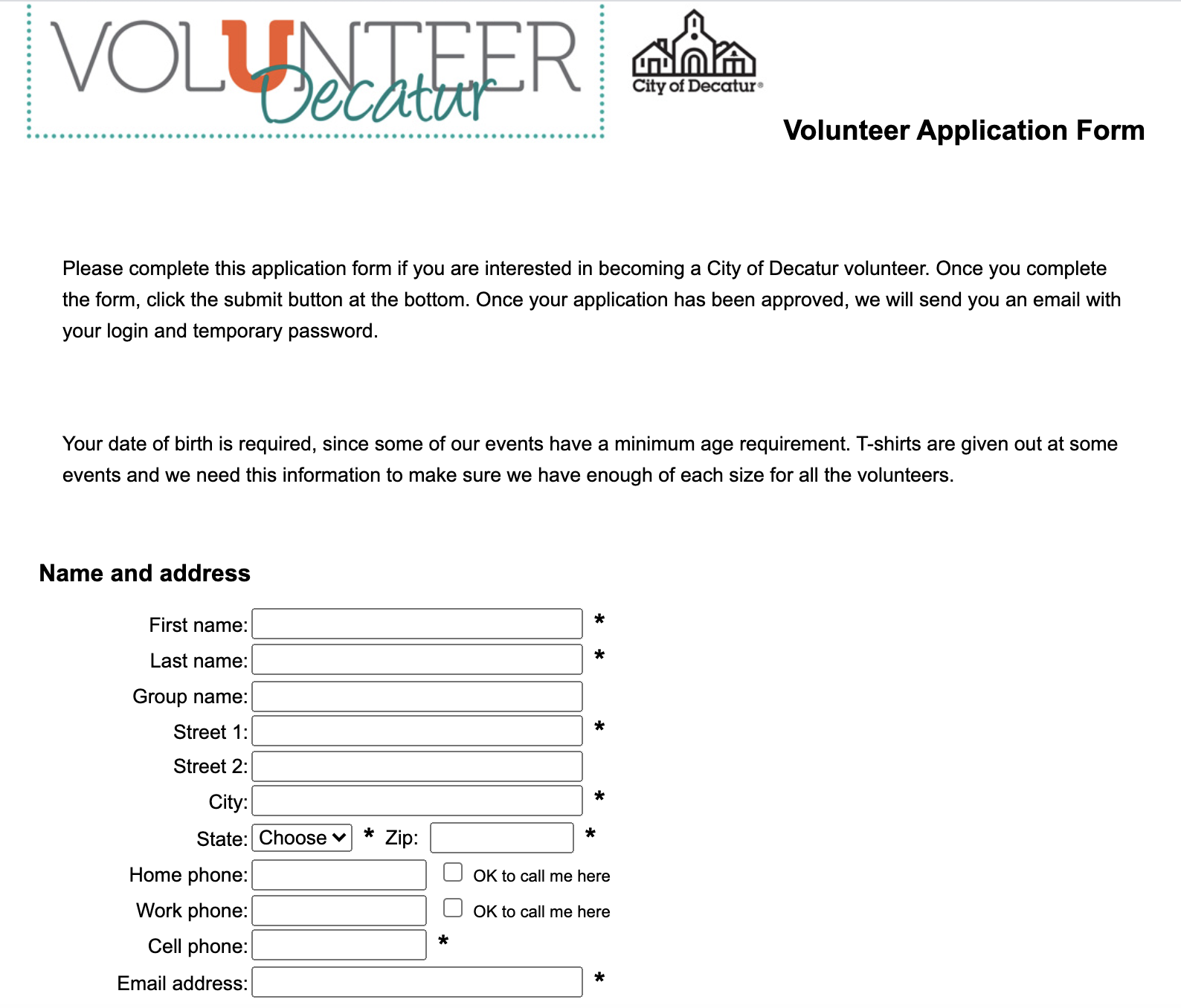 4. Once you submit, you'll receive an approval email to the email address you submitted in your application.
4. You'll then create a login and password. Then you're in!
5. Once you're logged in, click the "Sign-up" button.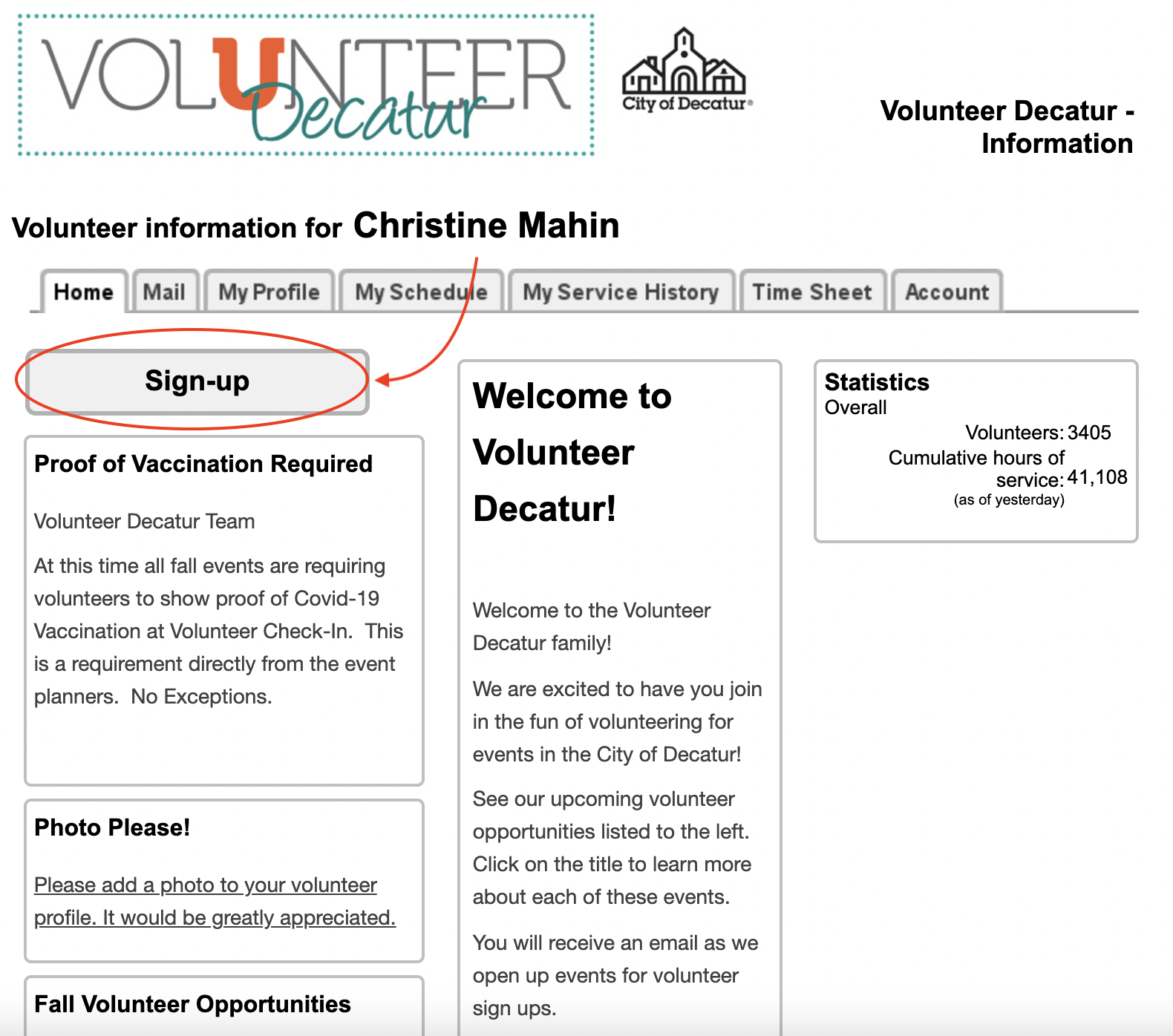 6. You'll see a calendar on the next page. Toggle over to October, and select the date and role you'd like to apply for! Amplify is listed on October 1 and 2: