The April 22 festival will be held rain or shine. Tickets are non-refundable in the event of severe weather conditions.
The Amplify Decatur Music Festival will be held outside on the MARTA plaza on the downtown Decatur square.
Parking is limited. We encourage people to use transit. The Decatur MARTA stop is directly adjacent to the festival grounds.
Attendees are also encouraged to use car services, such as Uber and Lyft.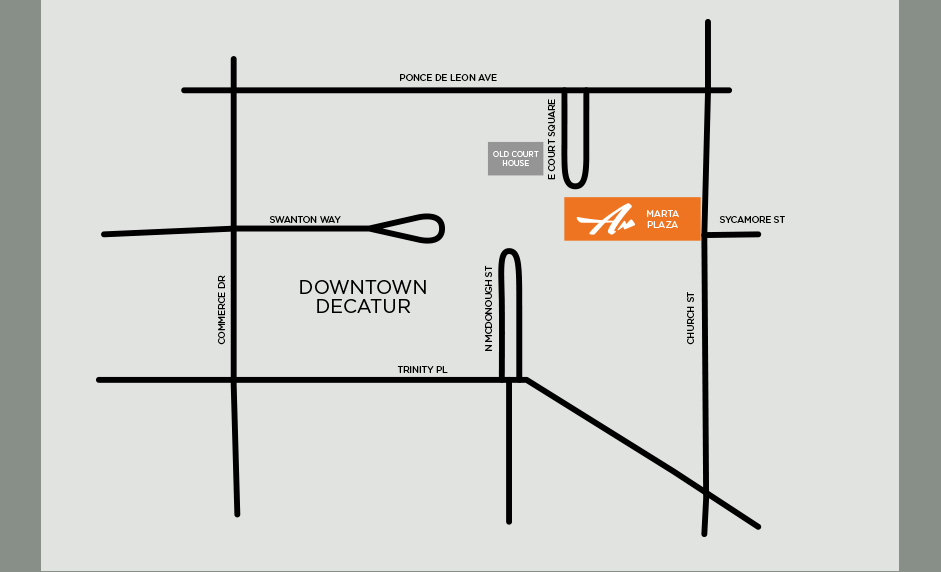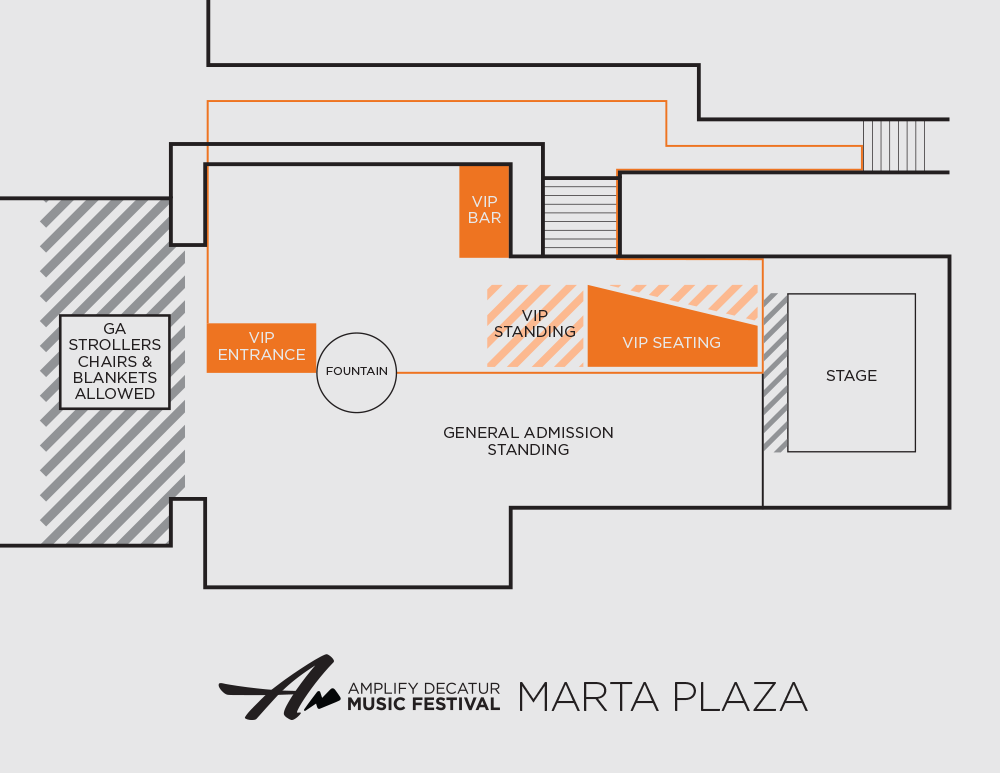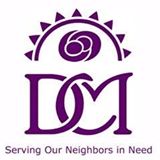 Every dollar raised at the Amplify Decatur Music Festival will be directed to Decatur Cooperative Ministry,
which helps families facing homelessness settle into safe, stable homes and build healthy lives. Learn more.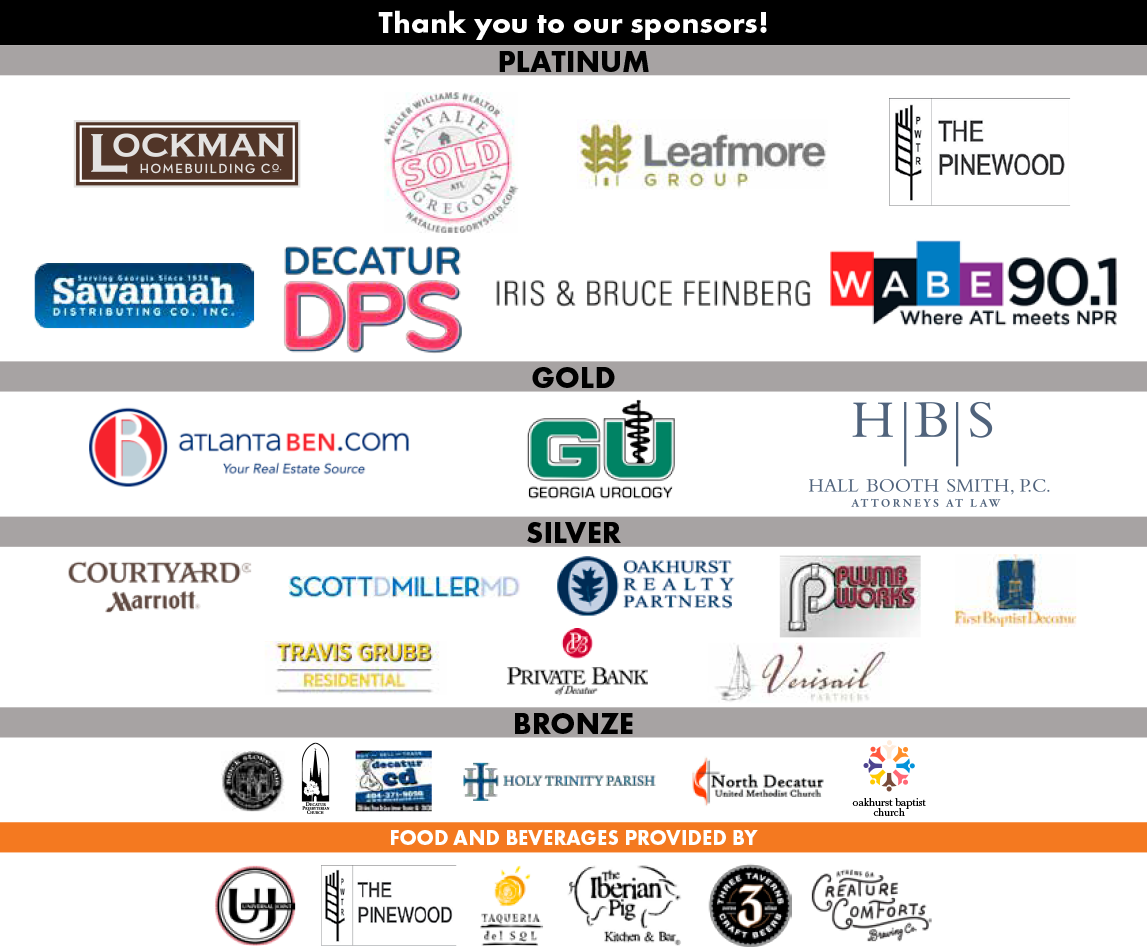 What is the Amplify Decatur Music Festival?
The Amplify Decatur Music Festival is a one-day outdoor music festival taking place Saturday, April 22 on the Marta plaza on the downtown Decatur Square. Doors open at 3 p.m. and the concert runs from 4-11 p.m. Here are the acts:
Lucinda Williams and her band (9:15 p.m.)
Noah Gundersen (8 p.m.)
John Moreland (7 p.m.)
Harold Holloway and Co. (6 p.m.)
Packway Handle Band (5 p.m.)
Kristen Englenz and The Committed (4 p.m.)
How do I purchase and receive my tickets?
Tickets can be purchased here or at Eddie's Attic in person.
Several options are available for receiving your tickets. We recommend you print them at home or have them sent to your mobile device, which you will present at the Festival for entry.
For online purchase, tickets will be on sale until 2p.m. on the day of the Festival. After 2 p.m., tickets can be purchased at the box office on site if available.
Patrons will be given a wristband when they check-in permitting them to enter and exit the festival as many times as needed.  All of Decatur's incredible bars and restaurants are available to patrons to enjoy.
Will there be food and beverage for sale?
Yes!
A wide variety of food and beverages will be available for sale, including:
Beer provided by Creature Comforts Brewing Co. and Three Taverns Craft Brewery.
Food provided by The Pinewood, Iberian Pig, Taqueria Del Sol, and Universal Joint.
How should I get to the festival?
We strongly recommend taking MARTA to the Decatur stop on the East/West line. All major roads will be open and services such as Uber and Lyft are also smart options and can get you close to the festival gates.
Who does Amplify Decatur raise money for?
Amplify Decatur will celebrate the remarkable work being done to alleviate homelessness in Decatur and DeKalb County by our neighbors, Decatur Cooperative Ministry, who every year helps thousands of families and veterans avoid the pitfalls of living on the streets. Since 2011, Amplify has raised over $110,000 to support their work.
Are children allowed and do they need a ticket?
Children are allowed, and kids 8 and under get in free. Children must be accompanied by an adult, and no more than two children per adult are permitted.
Please be advised this is an outdoor event with alcohol sales, and we do not recommend bringing children under 8.
Can I bring a camera, chairs, or water bottle?
Cameras are allowed only if they DO NOT have interchangeable lenses. Please be courteous with the use of smart phones for photos and videos during the show.
One chair per attendee is permitted. Chairs must remain in the dedicated area in the back of the General Admission section (see map on homepage.)
Empty water bottles will be allowed and can be filled on site at our filling station.
What is prohibited?
NO firearms
NO chairs
NO glass of any kind
NO weapons of any kind
NO paint of any kind including paint markers and spray paint
NO fireworks
NO illegal substances
NO drugs or paraphernalia
NO laser pointers
NO large umbrellas
NO vending without permit
NO bicycles, scooters, go carts, or ATVs inside the gates.
NO pets
NO coolers
NO outside food or drinks (one empty water bottle per person allowed, can be filled at our filling station)
NO multi-packet backpacks (cinch packs ok)
Any items deemed as posing a threat to the safe enjoyment of the patrons at the Amplify Decatur Music Festival
Will there be security and medical staff?
YES. Decatur and DeKalb police will be manning the event.  Any patron wishing to drink alcohol must show valid ID and will receive a special wristband. Anyone caught consuming alcohol without a wristband will be asked to leave the premises.  UNDERAGE DRINKING WILL NOT BE TOLERATED.
 The City of Decatur fire department will be onsite for first aid needs.
What if there's inclement weather?
The Amplify Decatur Music Festival is a rain or shine event.
In the event of inclement weather, we will work with the Fire Marshall and City of Decatur officials to ensure safety of all patrons.  Our lawyers want us to let you know that you, the ticket user bears all risks, including cancellation of the event and of inclement weather. This means no refunds.
I see Eddie's Attic on the poster, is this at Eddie's?
The April 22 outdoor festival will be held on the Downtown Decatur Square–not at Eddie's Attic. However, there will also be Amplify Decatur concerts at Eddie's Attic throughout the weekend of April 21-23, as well as on the night of April 30.
Who is Amplify My Community?
Amplify My Community is the Decatur-based 501(c)(3) that hosts music concerts to raise money and awareness for locally-acting nonprofits all over the South fighting to alleviate homelessness and poverty. Formed in 2011, Amplify concerts have raised over $210,000 and over $110,000 in Decatur alone to help our neighbors who need it most.
Are there additional concerts?
The 2017 Amplify Decatur Concert Series will also feature several nights of music at historic Eddie's Attic. Tickets and more information are available at EddiesAttic.com.
Friday, April 21
7:00 p.m. show – Caroline Herring
9:00 p.m. show – Billy Joe Shaver
Saturday, April 22
8:00 p.m. – Scott Miller
Sunday, April 23
6:00 p.m. show – Bob Sima
8:00 p.m. show – Angie Keilhauer
Sunday, April 30
6:00 p.m. show – Bobby Long with Parker Pohill
8:00 p.m. show – Bob Dylan vs. The Band cover night