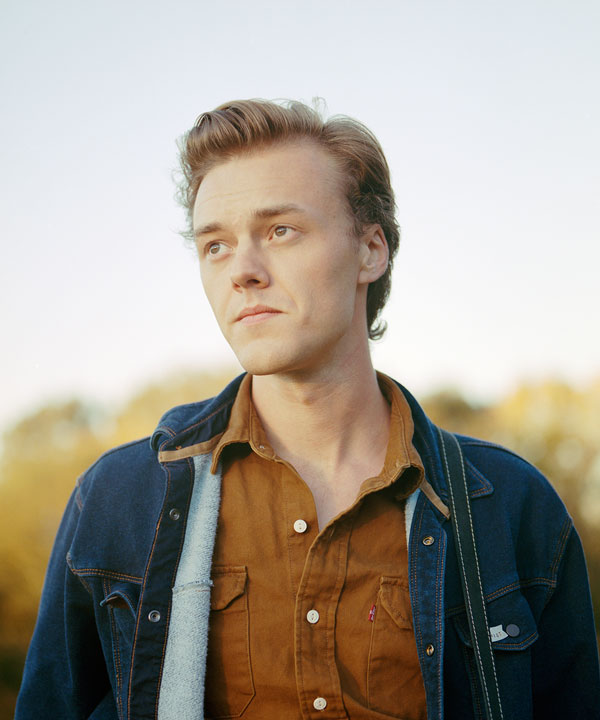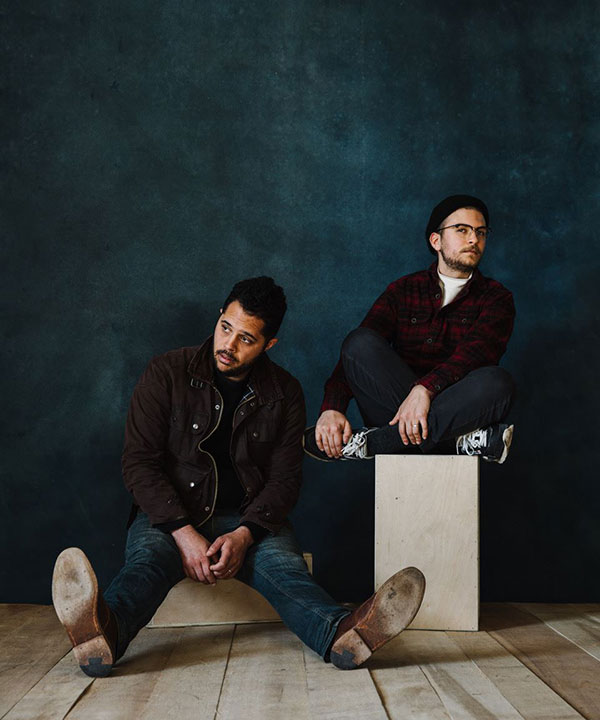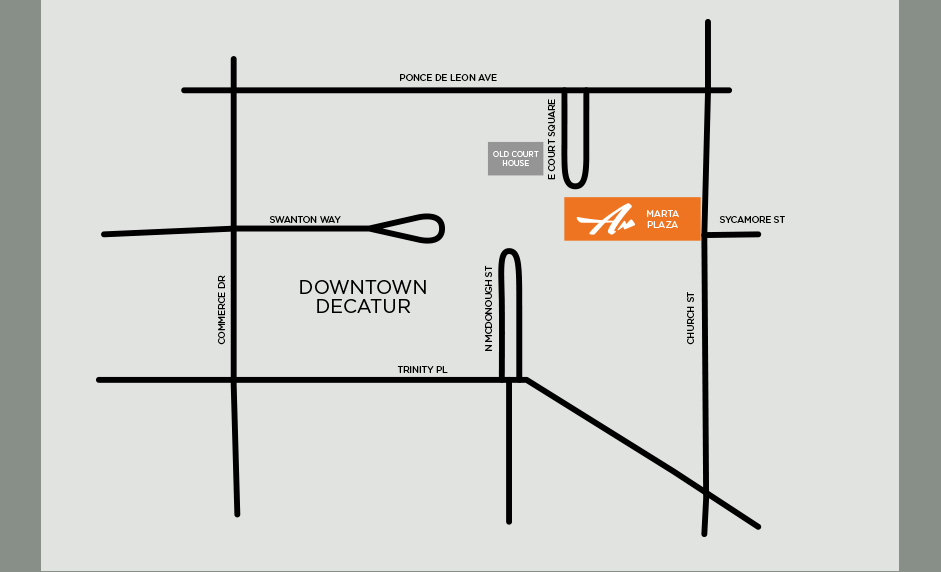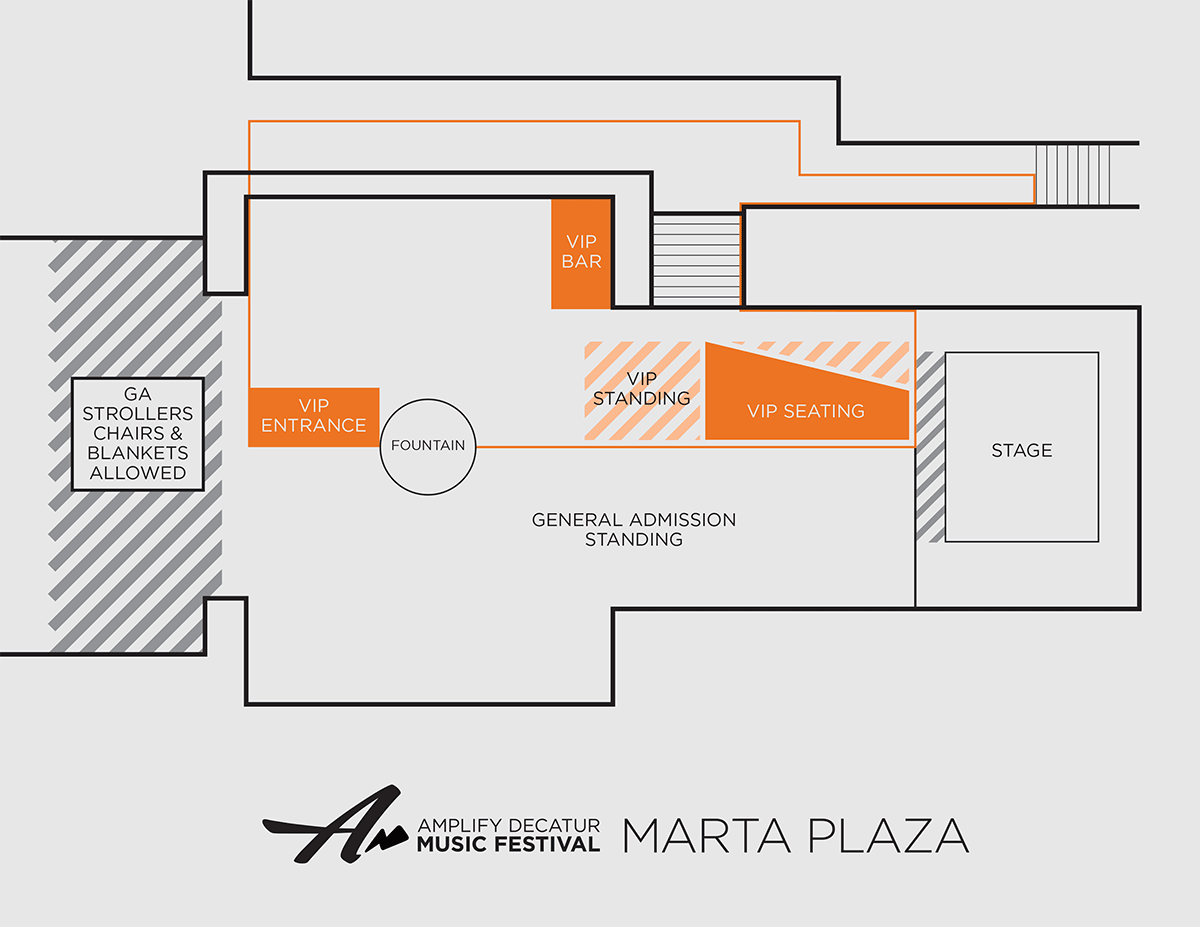 The Lone Bellow, The Jayhawks, Amanda Shires to highlight the 2018 Amplify Decatur Music Festival on April 14
Amplify Decatur Concert Series is Presented by Lenz, produced in partnership with Eddie's Attic, and benefits Decatur Cooperative Ministry
The Amplify Decatur Music Festival will return to the downtown square on Saturday, April 14, 2018 with an all-star Americana line-up that includes The Lone Bellow, The Jayhawks, Amanda Shires, and Parker Millsap. Atlanta-based folk duo Dwayne Shivers will also perform.
Tickets are available at AmplifyDecatur.org and through Ticketfly.com. General Admission tickets are $45 and include front-of-stage access on a first-come, first-served basis. VIP tickets (quantity limited) are $155 and include preferred seating with front-of-stage access, complementary beverages, and dedicated VIP bathrooms.
All funds raised at the third annual outdoor music festival will be directed to Decatur Cooperative Ministry (DCM) to support its efforts to prevent and alleviate homelessness in Decatur and DeKalb County. The 2017 concert series featured Lucinda Williams and raised $40,000 for DCM.
The concert series is presented by Decatur-based marketing agency Lenz and produced in partnership with the Decatur music venue Eddie's Attic. Christine Mahin, accounts and operations director at Lenz, will again serve as festival director.
Amplify Decatur will also feature shows at Eddie's Attic on Friday, April 13 and Sunday, April 15, with artists to be announced soon.
Full festival details including show times, the festival map, and food/drink vendors will be announced in late January.
About the artists
The Lone Bellow
For Walk Into A Storm, The Lone Bellow's third studio album, the band turned inward like never before. The Nashville-via-Brooklyn band's raw, intimate, and undeniably soulful Dave Cobb-produced LP was recorded in Nashville's famed RCA Studio A as the follow-up to 2014's cherished Then Came The Morning. Guitarist Brian Elmquist says the latest release is centered on "the human condition and how you're trying to connect with it." With stunning tracks including "Is It Ever Gonna Be Easy?" and "Long Way To Go," it features some of the band's most poignant material to date.
The Jayhawks
Born in Minneapolis in the 1980s, the incredible harmonies and distinctive arrangements of The Jayhawks helped them become a driving force and inspiration behind the 1990s growing Americana movement, with a series of touchstone albums that included Hollywood Town Hall (1992) and Tomorrow the Green Grass (1995). When co-founder Mark Olson left to pursue a solo career, Gary Louris singularly took over the songwriting role, creating some of their best selling and well-received albums including Smile (2000) and Rainy Day Music (2003). The Jayhawks latest album, Paging Mr. Proust (2016), was produced in Portland with Peter Buck and Tucker Martine.
Amanda Shires
Following the release of her most recent album, My Piece of Land, Amanda Shires was recognized as the "Emerging Artist of the Year" at the 2017 Americana Music Honors & Awards. Ms. Shires began her career as a teenager playing fiddle with the Texas Playboys. Since then, she's toured and recorded with John Prine, Billy Joe Shaver, Todd Snider, Justin Townes Earle, Shovels & Rope, and most recently her husband Jason Isbell.
Parker Millsap
Oklahoma native Parker Millsap is quickly making a name for himself with his captivating live performances, soulful sound, and character-driven narratives. Parker's most recent release, The Very Last Day, has received praise from The New York Times, The Boston Globe, LA Times, Austin Chronicle, and Rolling Stone magazine.
Dwayne Shivers
Dwayne Shivers is an Atlanta-based progressive folk duo fronted by songwriter and ATL Collective co-founder Micah Dalton and producer/songwriter Anthony Aparo. The debut album "Buffered & Blessed," is slated for a 2018 release.
About Amplify My Community and the Amplify Decatur Concert Series
Since Amplify My Community was founded in 2010, it has raised and donated more than $250,000 to address local homelessness and poverty issues, including $150,000 to Decatur Cooperative Ministry.
"Amplify's mission is to celebrate the incredible work of DCM through the joy of live music," said Amplify My Community board president Drew Robinson. "We are truly honored to assist in DCM's efforts to eradicate homelessness here in Decatur and DeKalb County and we could not do this without the unwavering support of so many local businesses, the city of Decatur, and all of our sponsors, especially Lenz."
Lenz, the presenting sponsor, is a founding partner of Amplify Decatur. "Lenz puts its support behind nonprofits that are working hard to help the most needy in our neighborhoods and that's what Amplify does," said Richard J. Lenz, president and CEO of Lenz. "In supporting a variety of causes, whether it be literacy, interfaith freedom, science education, or the protection of the natural world, Lenz is trying to promote understanding, appreciation, and protection for that which makes our world rich, beautiful, and life sustaining."
Amplify My Community is grateful for the support of the City of Decatur, as well as: Leafmore Group, The Pinewood, Lockman Homebuilding, Decatur Package Store and the Feinberg family.
The mission of Decatur Cooperative Ministry is to help families facing homelessness settle into safe, stable homes and build healthy lives filled with peace, hope and opportunity.