This year Amplify Decatur is excited to announce the expansion of a longtime partnership and friendship with The Brick Store Pub by hosting a second festival stage in the pub's new beautiful beer garden behind the 25-year-old iconic Decatur restaurant. Performances there will complement the main stage's schedule so that festival-goers never have to miss a note of music.
They include:
Friday, October 1
3 p.m. – 5 p.m. – Mark Miller
5 p.m. – 6:30 p.m. – Reverend Hylton
Saturday, October 2
12 p.m. – 1 p.m. – Kristen Englenz
1:30 p.m. – 3:00 p.m. – Georgia Mountain Stringband
6 p.m. – 9:30 p.m. (in between main stage acts) – Jason C. Waller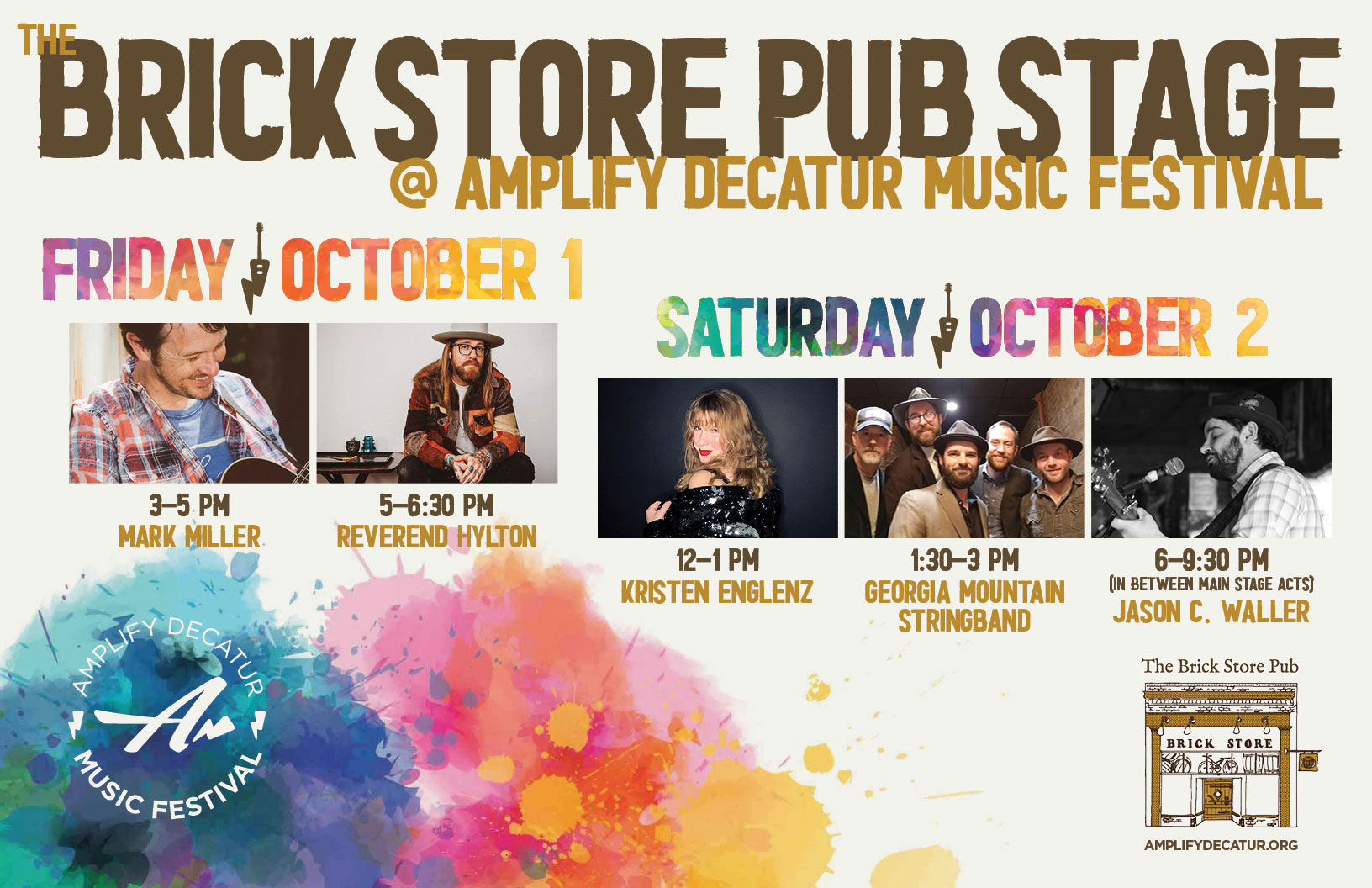 Out of Atlanta but truly calling the road his home, Reverend Hylton is touring  the nation with his songs of relatable tales of life experiences.  Heartbreak, addiction and traveling are the substance of his melodic musical, lyrical and vocal writings.
Formed in 2015 by Jason Waller, the Georgia Mountain Stringband has quickly become one of the leading, original Bluegrass acts in the Southeast. The group was recently voted Best Bluegrass Band in Atlanta for 2019 by Creative Loafing readers. The 5-piece is stacked with Waller on guitar, David Stephens on banjo, Brendan Held on fiddle, Eddie Kesler on mandolin, and Robert Green on upright bass. Georgia Mountain Stringband incorporates deep, original songwriting, stemming from influences of classic country, blues, alt-rock and old-tyme.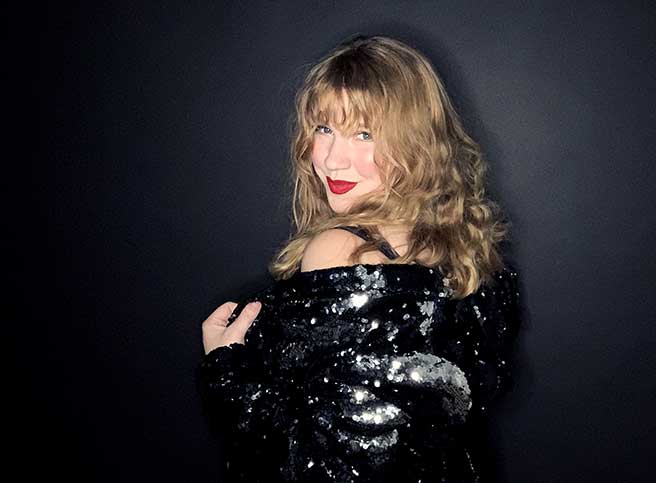 Nashville-based Folk-Pop artist Kristen Englenz paints musical stories of longing and love with a sensibility both intimately aching and defiant with hope. A misfit renaissance woman, Englenz is a classically trained pianist, french hornist, guitarist, bird caller, and visual artist with a unique voice reminiscent of Stevie Nicks and Hope Sandoval.
These past several years, Mark Miller has been performing his brand of Americana/Country Music to sold out listening rooms from Georgia to Maine. Mark is also a mainstay performer at some of the leading venues around Atlanta including Eddie's Attic, MadLife Stage, and he performs regularly at many of the vineyard and wineries throughout North Georgia and Tennessee. His music brings together powerful and soulful vocals, finger style guitar playing, degrees in Classical music and his deep Southern roots.
Jason C. Waller is the founder and guitar player in the Georgia Mountain Stringband, who recently played the Variety Playhouse. He has played in a number of other bands including: Waller, Ryan Sheffield & The Highhills, and the Ben Trickey Full Band.