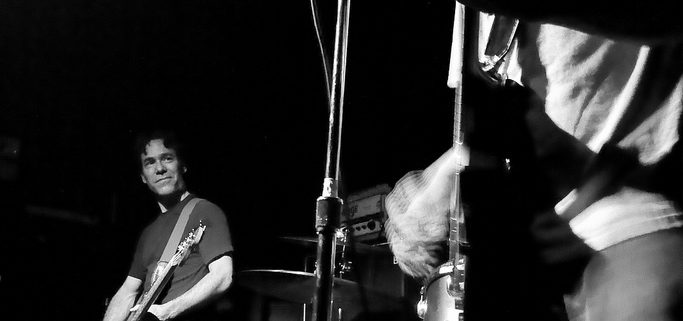 Rock rarely gets more passionate – or real. –Charleston Post & Courier 
Five Eight is a four-piece rock band hailing from Athens, Georgia. Their story begins in Himan Dormitory on the SUNY Binghamton campus in Upstate New York, when front man Mike Mantione ran into future bassist, Dan Horowitz. The two collaborated and eventually gathered a handful of other exceptionally talented social misfits to form The Reasonable Men, and later Five Eight.
The band's front man, Mike Mantione, has been called, "one of the most passionate, soul-searching songwriters [Athens, GA] has seen since the band's inception 15 years ago."
When it comes to the straightforward, hooky rock blast, the Foo Fighters are just about Five Eight's only peers. –Atlanta Journal Constitution
The show begins on Saturday, June 21 at 7:00 p.m. Featured artists performing with Five Eight include Johnny Clash, Mike Killeen, and Nathan Beaver.
On Saturday, June 21, Amplify presents Five Eight at Eddie's Attic in Decatur, GA at 7 p.m. Doors open at 6 p.m. Advance tickets are $10 ($15 day of show) at EddiesAttic.com.