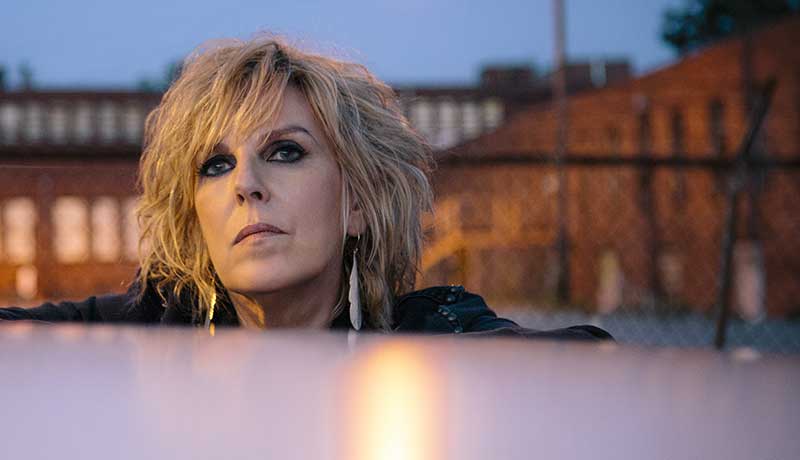 Lucinda Williams
Lucinda Williams recently told Rolling Stone magazine of an early meeting with a Columbia Records executive. "He said, 'You have a lot of potential, but you need to work on your songs. None of them have bridges.' After the meeting, I got out my Bob Dylan and Neil Young albums. I said, 'These songs don't have bridges either. So f*#@ that guy.'"
Williams has always recognized the signal from the noise. That's one reason she's earned unbridled adulation from fans and artists alike for more than 30 years.
Many were introduced to Lucinda Williams via Car Wheels on a Gravel Road, the 1998 album that earned a Grammy Award for Best Contemporary Folk Album and universal praise from music critics the worldwide (Car Wheels landed at number 305 on Rolling Stone's list of the 500 best albums of all time.)
But by then, those in the know already recognized Williams as one her generation's most vital artists and a leader of the "alt-country" movement she helped create, thanks to her eponymous 1988 breakthrough album and 1992's Sweet Old World. By the time Essence was released in 2001, Time magazine also had Williams in its sites, calling her "America's best songwriter" the following year.
Part of Williams's appeal is how she seamlessly blends the honored traditions of folk, country, and blues while introducing a sensibility that feels entirely her own. Perhaps this this can be traced to her upbringing. Her father was Miller Williams, a literature professor and poet who read his poem "Of History and Hope" – containing the line "We know the sound of all the sounds we brought" – at Bill Clinton's 1997 inauguration. Lucinda Williams followed her dad's teaching job across the Southeast, including to Louisiana, Mississippi, Arkansas, and Georgia. Later, under her own volition, she settled in first in New Orleans, then Austin, then New York City, and finally Los Angeles, where her passion for music became a formal pursuit.
Today, Williams says she is writing and singing better than she ever has, and it's hard to argue. She is surely more prolific. Once known for her measured perfectionism (it took 11 years for her to release the consecutive albums, Lucinda Williams, Sweet Old World, and Car Wheels on a Gravel Road"), Williams's most recent release, Ghosts of Highway 20, represented her second double album in a span of just 18 months, following 2014's Down Where the Spirit Meets the Bone. Both belong to Williams's newly formed record label, Highway 20 Records, perhaps offering a bit of symmetry for an artist who has always been truly independent.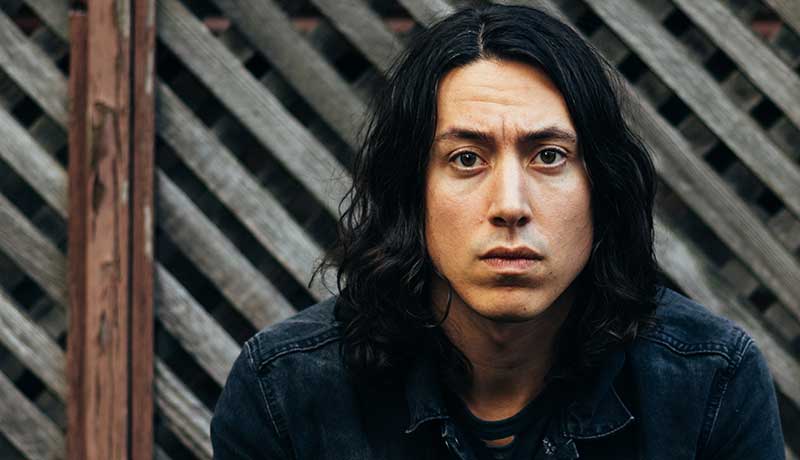 Noah Gundersen
Noah Gundersen's latest release, Carry The Ghost, explores issues of self-discovery and existentialism with an erudite sophistication across 13 magnificent tracks. Collaborating more than ever before with his touring band—which includes his sister Abby and brother Jonathan—Gundersen set out to push boundaries and confound expectations, experimenting with tone and structure and creating rich sonic textures that ebb and flow beneath his stirring, solemn voice.
"The album grew out of a desire to know myself, to know how I was supposed to live," he explains. "And in that process, I realized that maybe there is no 'supposed to be.' The concept of Carry The Ghost is that we're made by our experiences and to accept that instead of fighting it. The last several years have been a process of accepting things as they are and to not see them as so black and white or right or wrong, to accept that we're not made to be a certain way, but that we are involved in an ongoing process of becoming."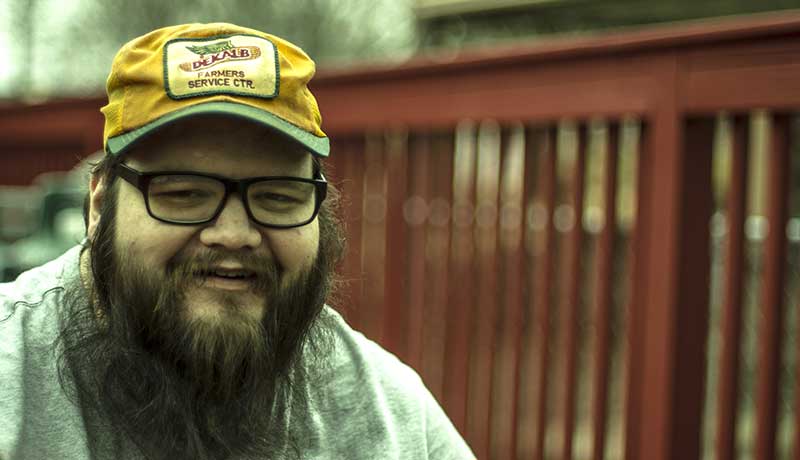 John Moreland
Things changed for John Moreland as a teenager when he put hardcore punk aside and picked up his dad's records: artists like Credence Clearwater Revival, Neil Young, Tom Petty, and Steve Earle. He hasn't looked back. The Tulsa, Oklahoma native wowed listeners with In the Throes in 2013, earning his music regular placements on FX's "Sons of Anarchy" and public praise from Rachel Maddow of all people, who tweeted, "If the American music business made any sense, guys like John Moreland would be household names." Moreland likes to say that it's the first time his dad agreed with Maddow on anything. Moreland returned in 2015 with High on Tulsa Heat, a critically acclaimed album that the New York Times called "starkly elegant, addressing sadness with clarity and directness." In support of the album Moreland hit the road with Jason Isbell, Patty Griffin, and Dawes, among others.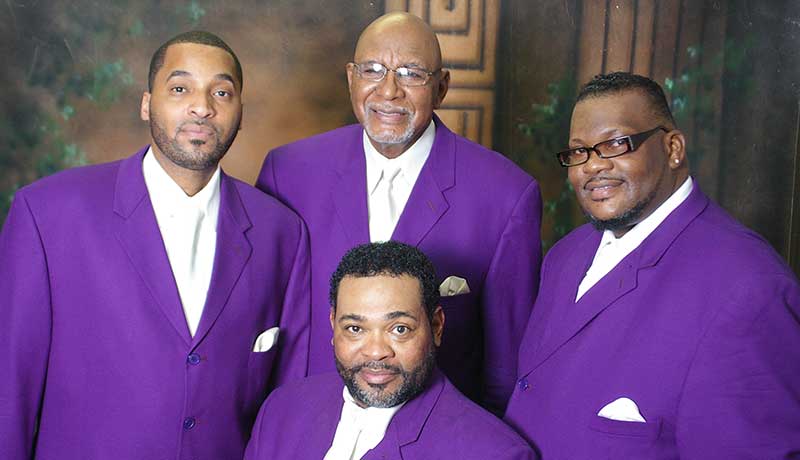 Harold Holloway & Company
The four harmonious voices of Harold Holloway, Willie Henderson, Tim Parker, and Richard Phillips make up the sound of Harold Holloway & Company. The group has a unique and soulful presence, integrating urban neo-soul with the down-home syncopated rhythms of traditional gospel. The highlight of their 2016 tour was a show-stopping performance at the Gospel tent at the New Orleans Jazz Festival. Look for their latest live recording from Atlanta, Georgia on Crew Records featuring the single, "Never Had A Doubt."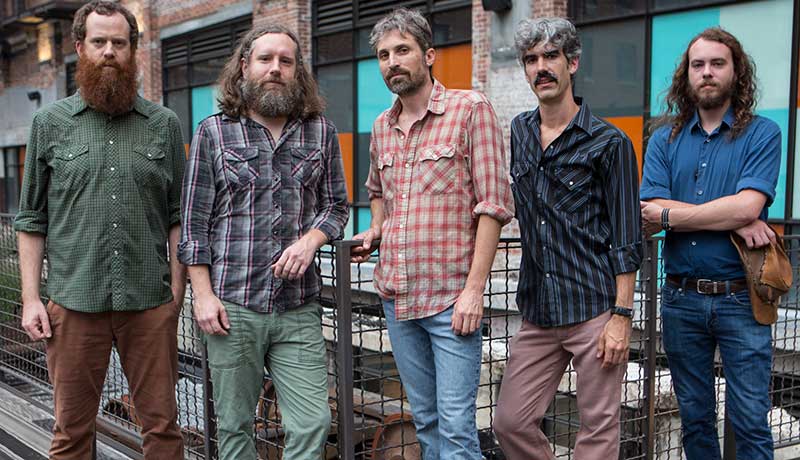 Packway Handle Band
The long-running bluegrass band from Athens's latest release, Take it like a man, was developed alongside producer and collaborator, the folk surrealist Jim White. Most accustomed to playing clubs, Packway Handle Band landed on a tour with Kid Rock and Foreigner for 40 amphitheater shows—10-consecutive sold out shows at the DTE Energy Music Theater in Detroit. After the tour wrapped, Packway played the industry-focused, Americana Music Festival in Nashville, Bristol Rhythm and Roots Reunion, and the Hardly Strictly Bluegrass Festival in San Francisco, California. At long last, the boys are back in Georgia gearing up to hit the studio and record a new album.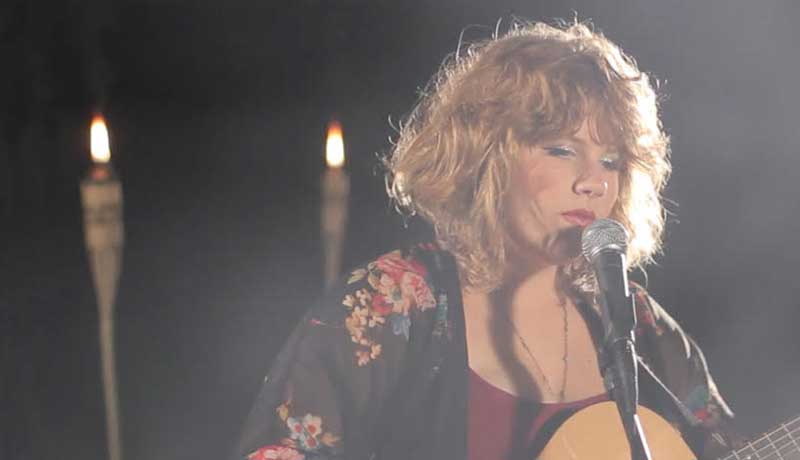 Kristen Englenz & The Committed
Kristen's first EP, The Extent of Play, was recorded at studilaroche by Atlanta sound engineer Benjamin Price (Chris Stalcup & The Grange). "The Extent of Play has a genuinely appealing quality absent from nearly every other local release in this genre," according to Jeff Clark of Stomp and Stammer.